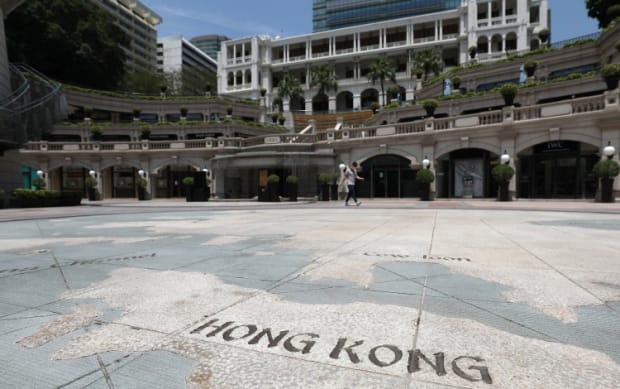 Hong Kong's economy suffered its worst performance on record, slumping 8.9 per cent year on year in the first quarter amid the coronavirus pandemic.
The Census and Statistics Department revealed on Monday that the contraction in gross domestic product (GDP) worsened for the third quarter in a row.
The preliminary figure was the worst quarterly drop since the third quarter of 1998 when GDP tumbled 8.3 per cent, as the city reeled from the effects of the previous year's Asian financial crisis.
A finalised GDP was due to be released later this month.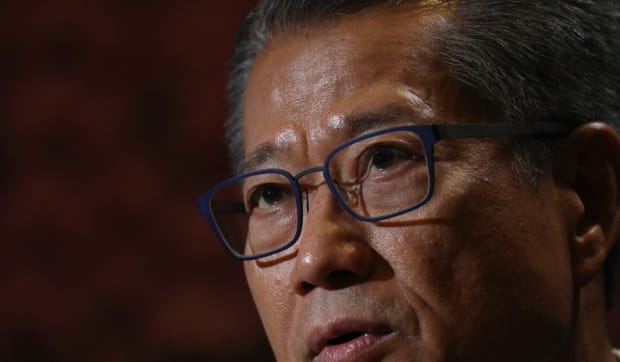 A government spokesman said the recession deepened in Hong Kong between January and March, as the threat of Covid-19 took a heavy toll on local economic activities and supply chains in the region.
"With the disease evolving into a pandemic in March, the economic fallout became even more severe," he said.
GDP in the January to March period shrank 5.3 per cent quarter on quarter, also the steepest since records began in 1974.
Jitters ahead of the announcement of the city's economic woes along with resurging US-China tensions saw the benchmark Hang Seng Index closing 1,029 points or 4.18 per cent lower at 23,613.80.
Financial Secretary Paul Chan Mo-po last week warned that Hong Kong was heading for its worst recession ever as he downgraded his full-year GDP forecast to a contraction of anywhere between 4 and 7 per cent. In February he had estimated a range between a 1.5 per cent contraction and 0.5 per cent growth.
Although the coronavirus has shown signs of abating locally with no infections for the past 15 days and sporadic imported cases, the economy has been battered. There was at least one new infection as of Monday noon, taking the tally of confirmed cases to 1,040 with four related fatalities.
Although the government was now on the verge of easing some social-distancing rules, Hong Kong spent almost the entire first quarter in lockdown. To contain the virus, all but three border checkpoints were sealed off. Some 180,000 civil servants were told to work from home, schools were suspended, entertainment and sports facilities were closed, while even dining out was subject to restrictions such as allowing only four people per table in a restaurant.
The city's key growth engines – exports, retail, tourism and investment – were left in limbo. Exports slumped 9.7 per cent in the first quarter year on year because of serious disruptions in regional supply chains and related trading activities.
More to follow …
Help us understand what you are interested in so that we can improve SCMP and provide a better experience for you. We would like to invite you to take this five-minute survey on how you engage with SCMP and the news.
More from South China Morning Post:
Read the original article on South China Morning Post. For the latest news from the South China Morning Post download our mobile app. Copyright 2020.
Read full article Coronavirus: Hong Kong's Economy Slumps 8.9 Per Cent In Worst Contraction On Record and don't miss Coronavirus, Stocks and other topics, financial news headlines, business stories, opinions and trade analysis on Market Insider.